Material: Lycra Spandex, PVC
Air Permeability: Very good
Elasticity: Very good
Gender: Women
Components: Catsuit, Gloves, Stokings, Belt
Characters: Katherine Anne Pryde/Kitty Pryde, Sprite, Lockheed, X-Men, Mutant, Superwoman, Supergirl, Marvel Comics Superheroine
Custom Option If You Need: Crotch Zipper for Male, Crotch Zipper for Female
This is definitely what you are looking for, Sexy Halloween Costumes For Women, with low-cut V neck, the belt, the gloves and the stockings are detachable, the pictures below shows how the the lower part of the body looks like, especially the feet part, we just produce one pair of yellow stockings similar like in the picture, the boots is not included, but is you need the boots we can also customize for you, the price of the boots is about 90$ the processing time of the cosplay shoe is about 10-15 working days. If you need you can contact us via email, we will reply you as soon as possible.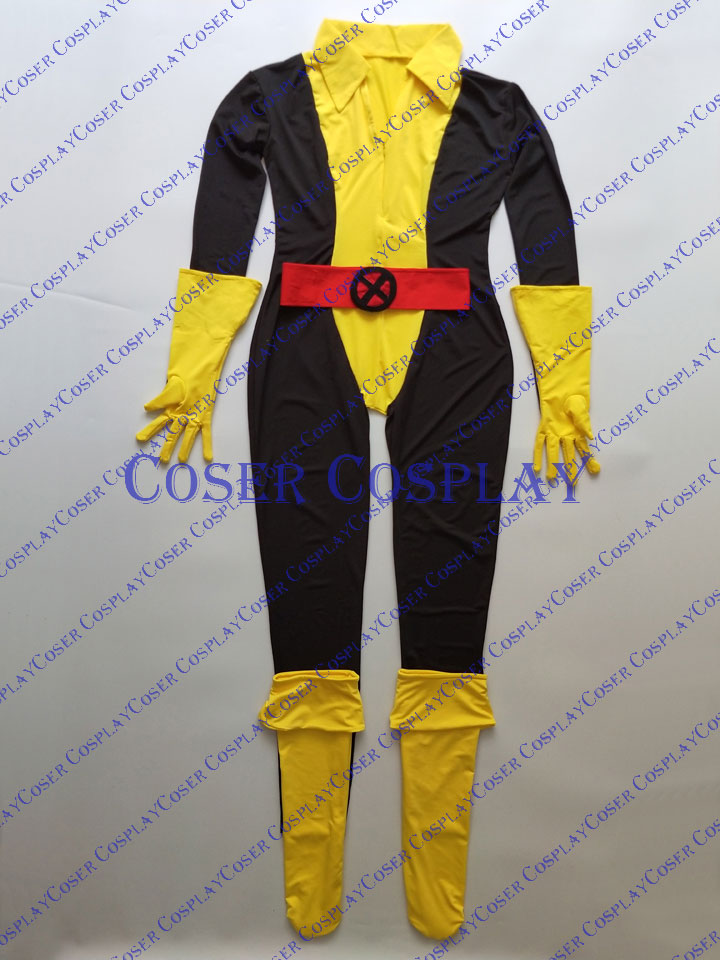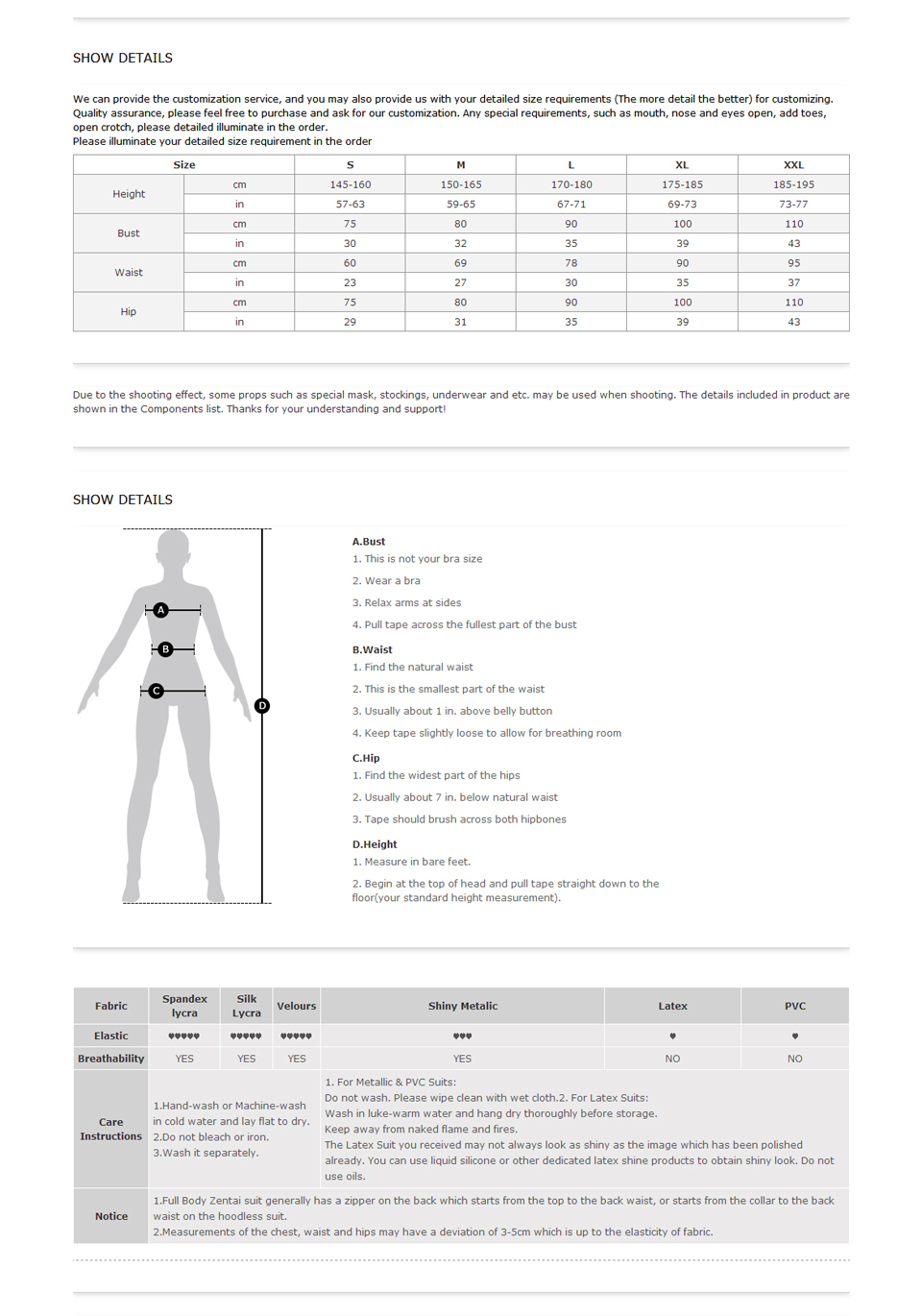 After Kitty know about X-MEN, she has a very strong interest in them, the conversation with Storm (Ororo Munroe) has been interrupted Suddenly. White Queen (Emma Grace Frost) of the Hellfire Club sent a bunch of heavily armed mercenaries to attack them (and Wolverine and Colossus). X-Men easily defeated the attackers, but was later subdued by the White Queen's psychic attack. Kitty ran away in time and managed to get in touch with Cyclops (Scott Summers), Phoenix (Jean Grey) and Nightcrawler (Kurt Wagner). Finally , with the help of Dazzler(Alison Blaire) and Kitty, X-Men rescued professors X and their teammates from Hellfire Club.