Material: Lycra Spandex, PU
Air Permeability: Very good. General
Elasticity: Very good. General
Gender: Women, Kid,
Components: Catsuit, Jacket, Belt, Gloves, Stockings
Characters: Rogue, Anna Marie, Mutant , Marvel Comics Superheroine
Custom Option If You Need: N/A
Please leave your shoes size when you place your order.
New arrivals of 2018, inspired by the Rogue ( Anna Marie ) who is one of the characters of Marvel Comics X-MEN, as we got many emails to ask about the Rogue's jacket and the belt before, so this year we launch this brand new costume, including the jacket, the belt, the gloves, the stockings, not just the classic sexy cat suit, this product includes all of the accessories which show in the picture, you can also buy the Rogue's jacket and belt separately, click the link to buy the Rogue jacket or belt, because the stockings may have less elastic so you'd better tell us the shoe size you usually wear, we will match the best stockings size for you, the processing time of the Rogue cosplay costume is about 7 working days, the shipping time depends on the destinations, usually the time is about 2-7 working days, more Sexy Halloween Costumes For Women please pay close attention to our movie cosplay costumes. Any questions please feel free to contact us.
Thigh High Boots For Rogue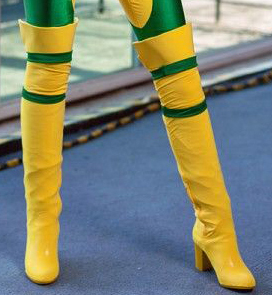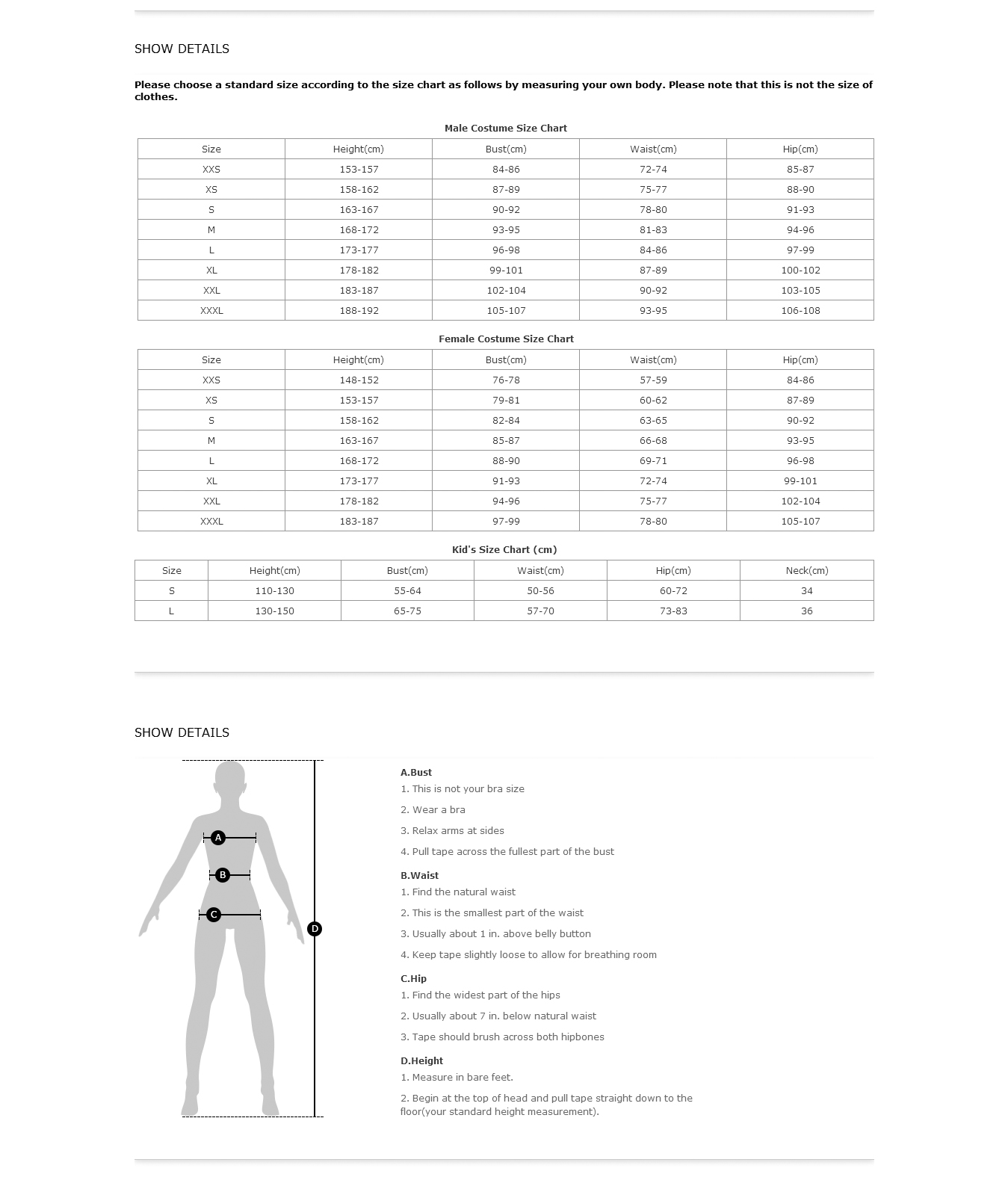 Rogue is a super hero of America's Marvel Comics and debuted at The Avengers Annual Issue 10 (August 1981). Her real name is Anna Marie, she is a mutant. Rogue absorbs the powers or memories of any person touching her skin; if the contact continues for too long, it may kill the other person. She is a member of the X-Men and the girlfriend of Iceman. However, the ability which absorbed from the others will disappear in a minutes later, and in the meantime, the person has been absorbed is in a status of absentmindedness. In order to prevent her peers to be absorbed by her, she has wrapped her body tightly. Have been absorbing the power of Wonder woman Ms. Marvel, and won the long time flight capability, strengthen the physical and endurance, now she can control her power freely, and can simulation of several people's super-ability without side effects at a time. get more best cosplay costumes for Halloween please come to our store.