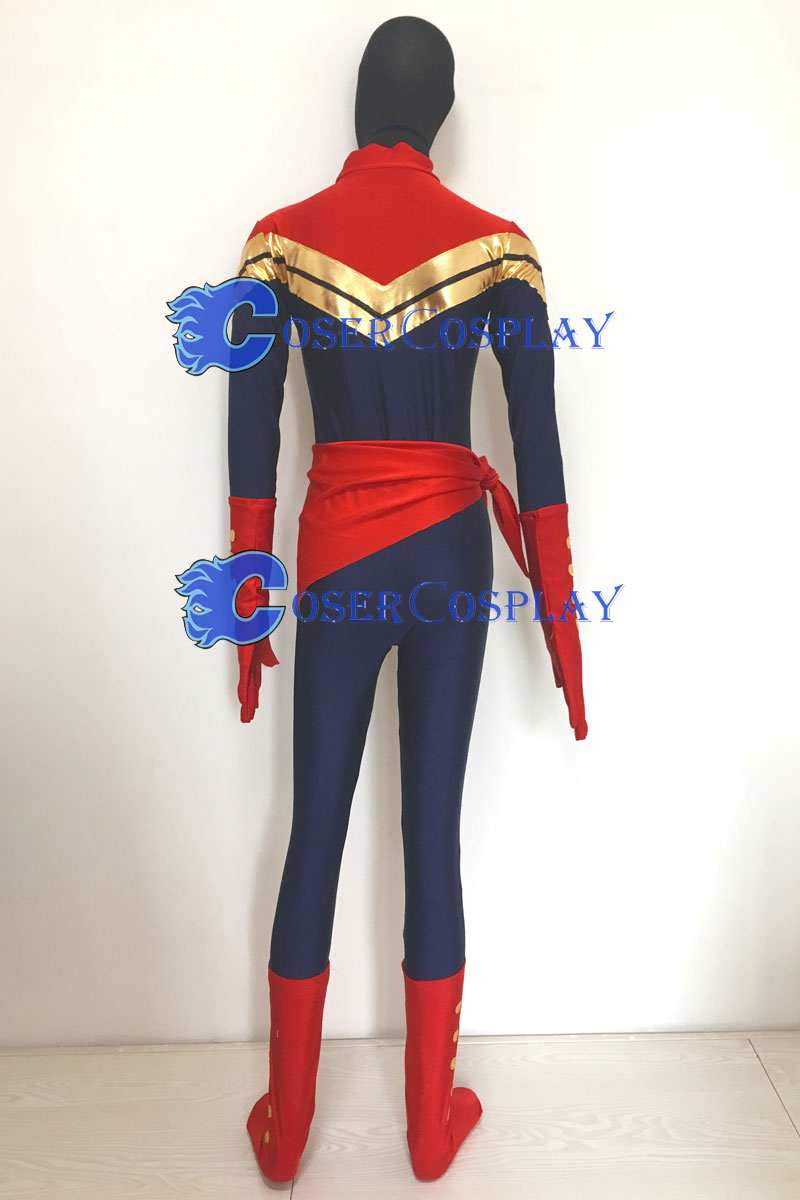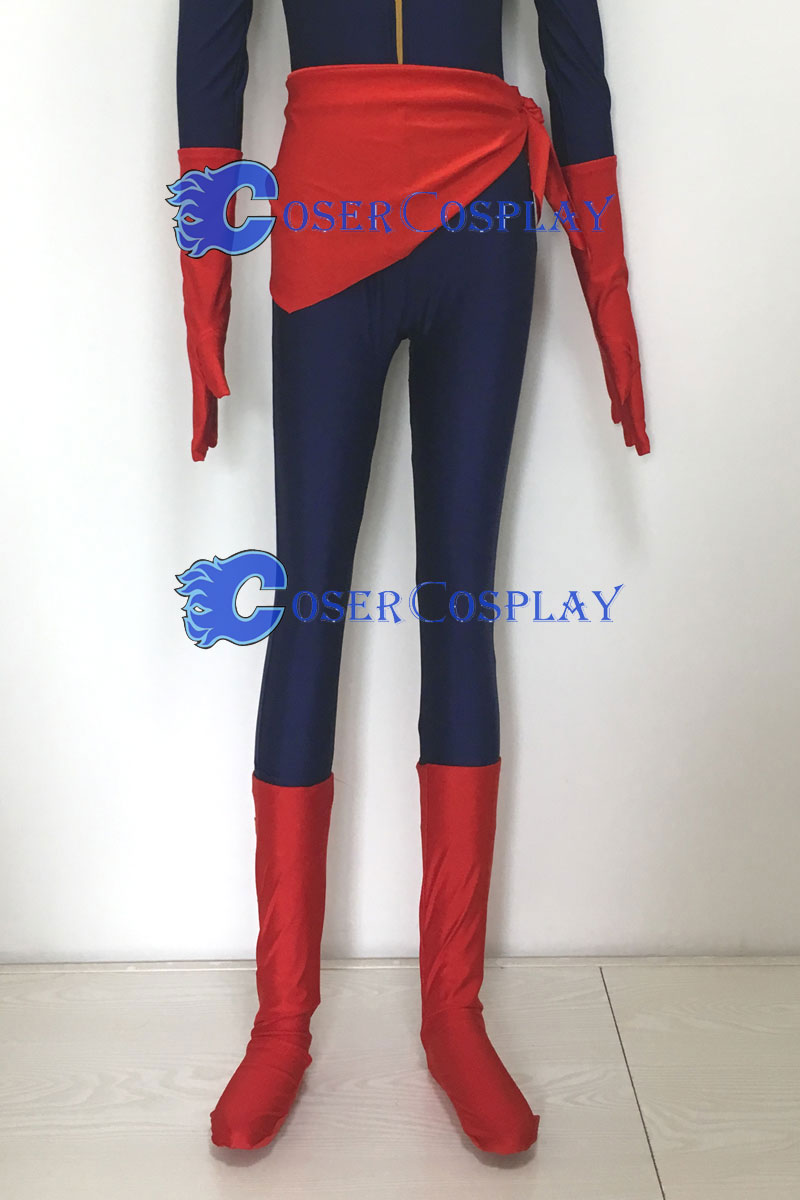 Material: Lycra Spandex, Shiny Spandex(wet look spandex/ shiny metallic)
Air Permeability: very good
Elasticity: very good
Gender: Women, Men, Kid
Components: Catsuit, scarf
Characters: Captain Marvel, Carol Danvers, Ms.Marvel, Binary, Warbird, Mar-Vell, Monica Rambeau, Genis-Vell, Phyla-Vell , Avengers, Marvel Comics Superhero Superheroine
Custom Option If You Need: Hands Detachable, Feet Detachable, Crotch Zipper for Male, Crotch Zipper for Female
It's free to customize your order according to your measurements and please kindly inform us in advance before placing an urgent order.
Shop Captain Marvel cosplay costume for Halloween, this Sexy Halloween Costumes For Women made of different two kinds of material, the royal deep blue and the red party the fabric is lycra spandex, the deep v shape and gold star part on the chest is shiny spandex, which we also called it wet look spandex. We came up with this sexy Halloween costume idea depends on the movie and the Comics, the red scarf is not detached on the catsuit, the red knee high boots with gold buttons are not include, but we can customize the same boots for you, the price of the boots is 82.99(the processing time of the same boots will be a little bit longer than the costume, if you customize the boots please notice the processing time, usually the boots customize needs about 10-15 days not including the shipping, if you just buy the costume the processing time just needs about 5-7 working days.) , if you do not need the boots, please do not worry, this sexy women cat suit include the red socks, we shows the real sample of this cat suit, Plus Size Halloween Costumes also available. This Ms.Marvel cosplay costume not just for women, but also for men and kids, if you can not find the best size, you can contact us to confirm the size with us. Any questions please feel free to contact us.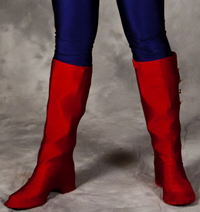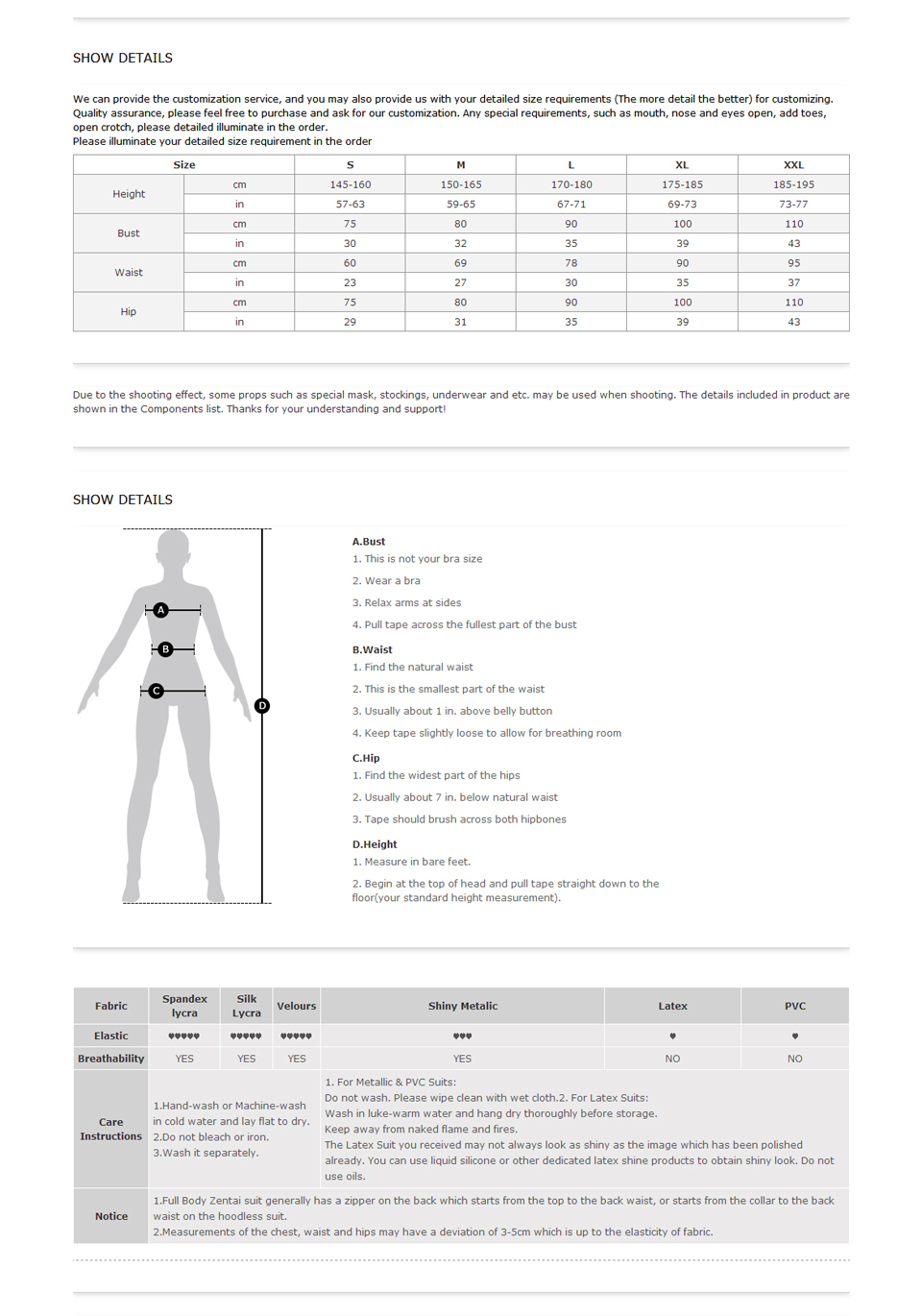 Captain Marvel can absorb and control any form of energy, and she can concentrate this energy on her other abilities, such as her photonic energy, the exploding light from her fingertips, diverging in all directions with energy, she can also create the energy field to surrounds itself to evade most of the attacks. she can also absorb the gravitational pull around to increase her amazing power. It also proves that her ability to absorb all forms of energy can increase energy transmission.