Material: Lycra Spandex
Air Permeability: very good
Elasticity: very good
Gender: Women, Men, Kid
Components: Catsuit
Characters: Captain Marvel, Carol Danvers, Ms.Marvel, Binary, Warbird, Mar-Vell, Monica Rambeau, Genis-Vell, Phyla-Vell , Marvel Comics Superhero Superheroine
Custom Option If You Need: Hands Detachable, Feet Detachable, Crotch Zipper for Male, Crotch Zipper for Female
This Captain Marvel cosplay costume made of lycra spandex, the belt is detachable, this Captain Marvel cosplay costume is one-piece style, if you need the gloves and the socks disconnected you can choose our potions, for kids size also available, you can tell us the measurements of your children we will produce this Ms.Marvel catsuit depends on the measurements. For this sexy men Halloween costume, the processing time is about 5-7 working days, the color is red, royal blue and yellow. Custom requirements also available if you need. Any questions about us please feel free to contact us. It's free to customize your order according to your measurements and please kindly inform us in advance before placing an urgent order.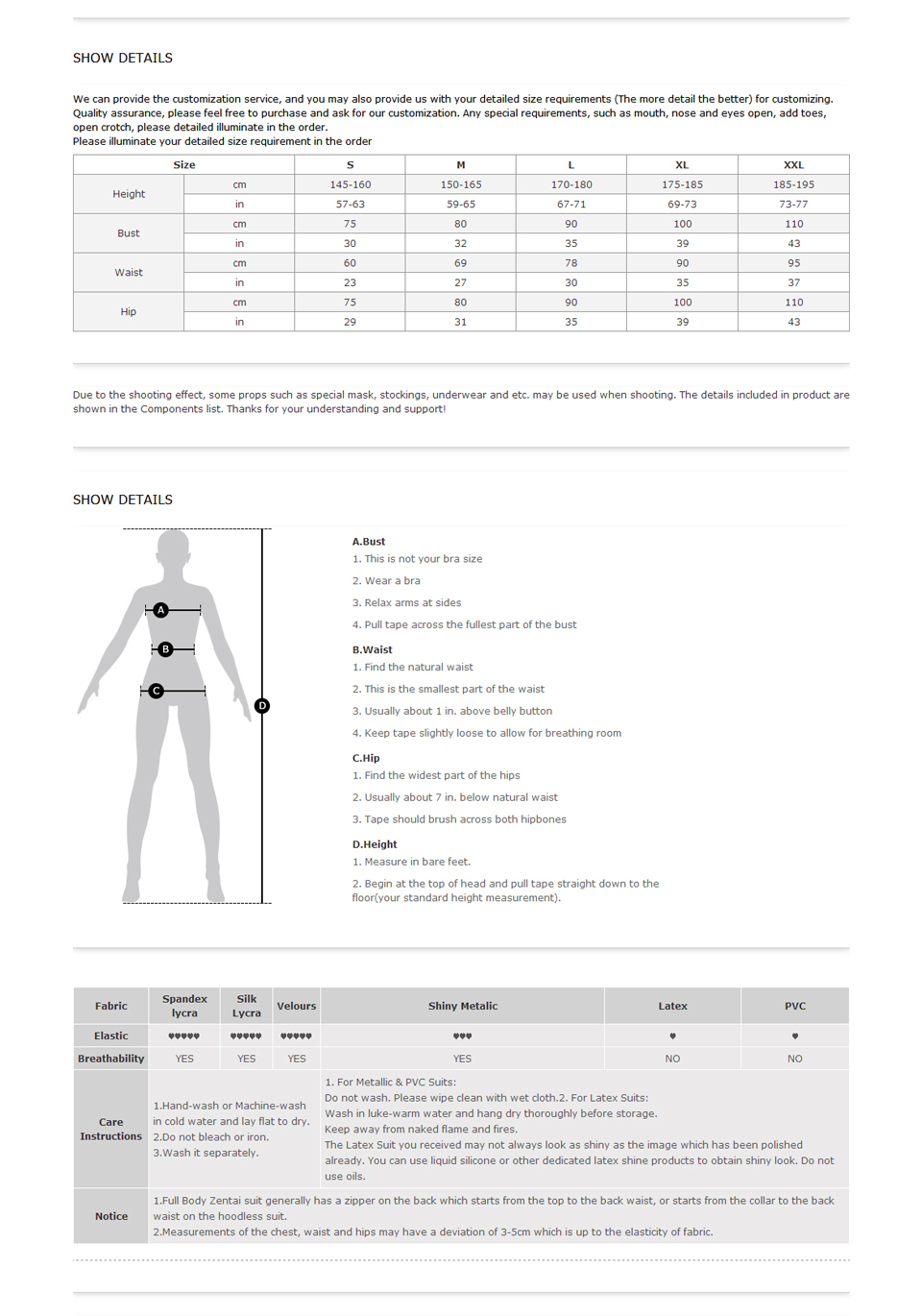 Carol Danvers was born in Massachusetts, she had two brothers: Steven and Joseph, Steven died in the Vietnam War. When Carol Danvers was a little girl, she hitchhiked to Cape Canaveral to watch the aerial lift of the aircraft. Her father beat her, but she never stopped eager to fly. Because her father did not want her to go to college, Carol Danvers turned to attend the United States Air Force to fulfill the dream of flying. She was promoted from a pilot to a member of the Air Force Intelligence Directorate, and later promoted to the United States. NASA Security Manager, during this time, she met Wolverine ( James Howlett / Logan Howlett ) and Nick Fury ( Nicholas Joseph Fury ), and she work with Michael Rossi (real identity is the Captain Marvel –Mar-Vell ) who was the mentor and lover of Carol Danvers. After been hit by the Cree's cosmic energy beam in Captain Marvel – Mar-Vell's hometown Kree, Carol Danvers gained incredible powers such as light speed of flight, energy absorption, and energy explosion, and became the Ms.Marvel, after Mar-Vell 's death, Carol Danvers became the Captain Marvel.