Material: Lycra Spandex, Shiny Spandex(wet look spandex/ shiny metallic)
Air Permeability: Good
Elasticity: Good
Gender: Women
Components: Catsuit; Belt
Characters: Jean Grey-Summers, White Phoenix of the Crown, Redd Dayspring, "Red", "Jeannie", Ms. Psyche, Marvel Le Fey, Phoenix, Dark Phoenix, marvel girl, Marvel Comics Superheroine
Custom Option If You Need: Hands Detachable, Feet Detachable, Crotch Zipper for Male, Crotch Zipper for Female
The classic Jean Grey cosplay costume for sale 5 years ago, this product made of lycra spandex and shiny spandex, has very good elasticity especially the lycra material part, the color is deep blue and gold, this Sexy Halloween Costumes For Women is high High collar, zipper goes back, there is a familiar golden phoenix on the chest, one of the xmen's representative logo, you must know that, this costume is almost full body only without the hood, and the feet are also covered, the gold belt is not detached on the cat suit, custom-orders are also available, you can contact us via email or leave the message we will reply you as soon as possible.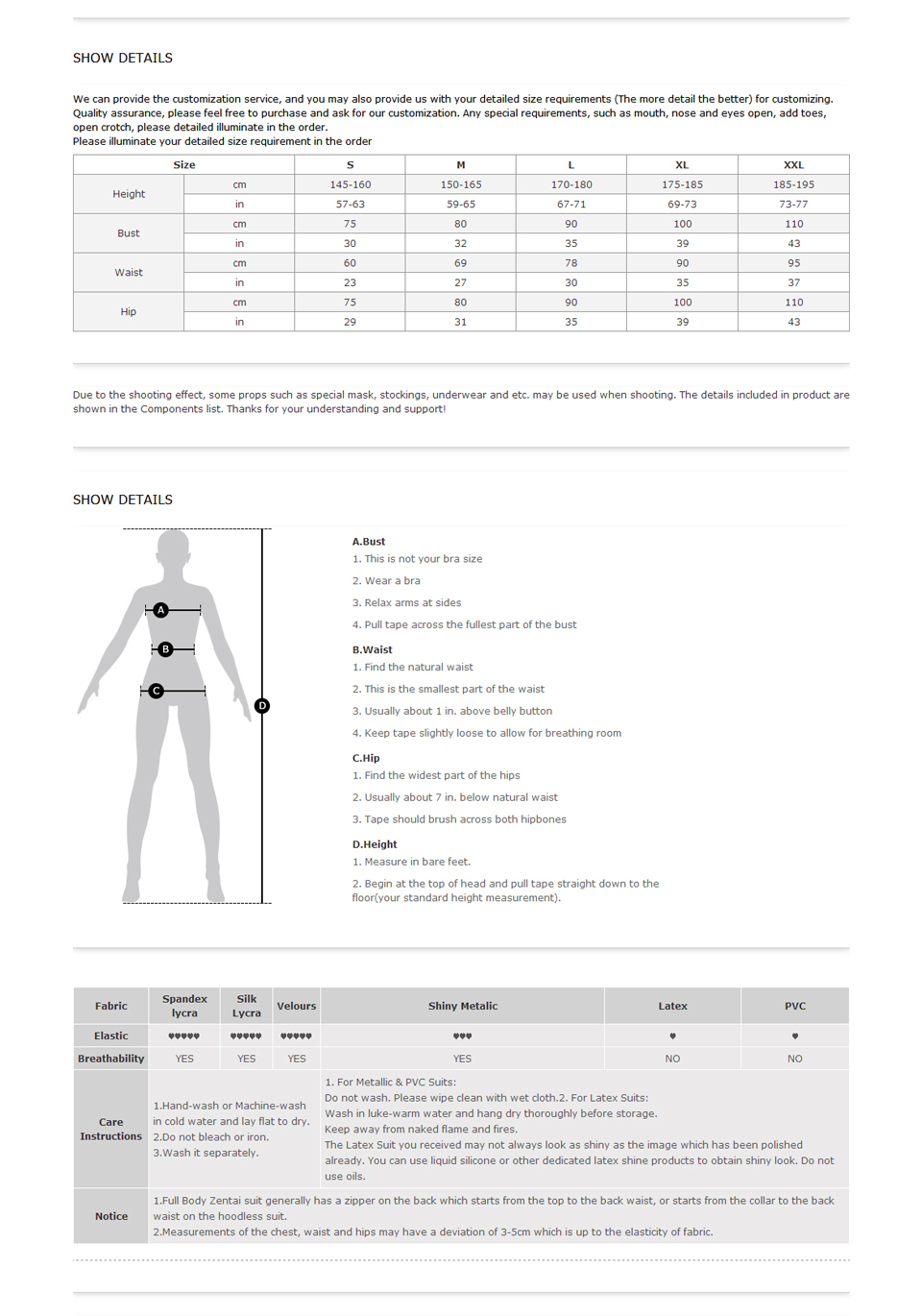 Jean Gray-Summers is a superhero owned by Marvel Comics, first appeared in X-Men in 1963. She is not only the heroine of the series, but also the only female member of the first generation of X-Men. In the early "X-Men" series she was called "Marvel Girl," and the name inspired by the Susan Storm's Invisible Girl in the Invisible Girl series. However, the story is too simple, and the character is not lively, so the first "X-Men" series are not that popular. After more the new creators joined in the creation of this comics, we got a brand new x-men, including the Wolverine and the Ororo Munroe Storm, Jean Grey becomes more stronger, no longer the weak girl any more, and she also becomes the most powerful member of the team, we all know that the phoenix.
After a few years, "X-Men" becomes the best-selling comic series, it also created countless classic stories, like the "Dark Phoenix Saga" which is the most famous American comics in the history. the phoenix has a very high popularity. She ranked 13th out of the 100 comic heroes selected by IGN, and ranked 3rd among the "100 the Most Sexiest Women" in the comic book Purchasing Guide.