Material: Lycra Spandex, Shiny Spandex(wet look spandex/ shiny metallic)
Air Permeability: Very good
Elasticity: Very good
Gender: Women
Components: Cat suit; Sash
Characters: Jean Grey-Summers, White Phoenix of the Crown, Redd Dayspring, "Red", "Jeannie", Ms. Psyche, Marvel Le Fey, Phoenix, Dark Phoenix, marvel girl, Marvel Comics Superheroine
Custom Option If You Need: Hands Detachable, Feet Detachable, Crotch Zipper for Male, Crotch Zipper for Female
If you ask which is our best sale of the Halloween cosplay costume for women, we will tell you that is the x-men cosplay costumes, Jean Grey cosplay costume is one of the hot products, if you looking for Sexy Halloween Costumes For Women then this tight cat suit is the best choice, design inspired by the classic x-men comics, the formal black High collar, the symbolic gold Phoenix on the chest, with a detachable sash on the waist, we also have longer sash if you need, usually we need about 7 working days to produce this product, the shipping takes about 2-5 working days, that depends on the destinations, custom-made also available. You can give us your measurements we will produce the suit depends on you measurements.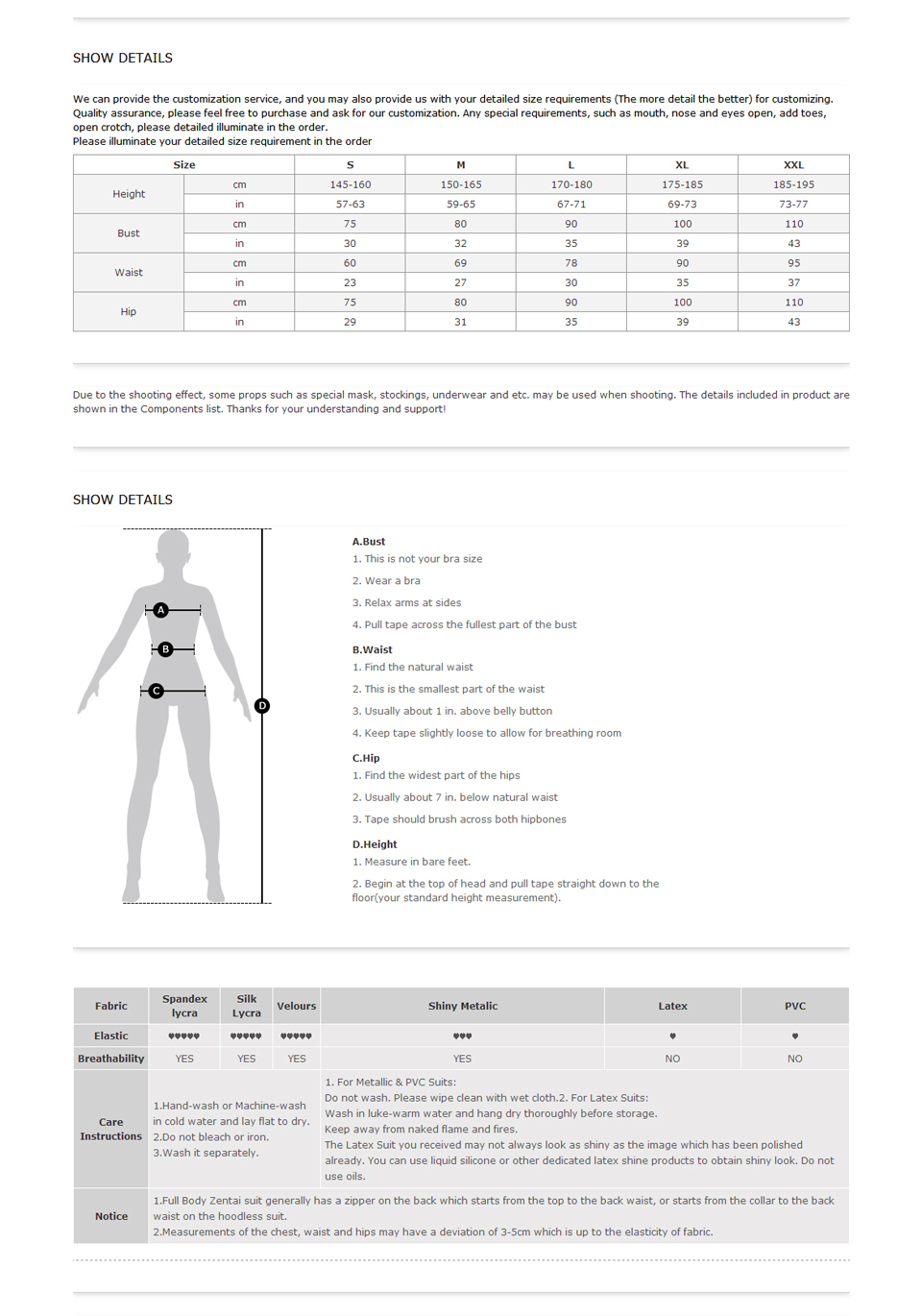 Jean soon fell in love with Scott, her taciturn teammate, but she was too shy to say that she love him.at the same time she did not know that Scott had fallen in love with her at first sight. In the meantime, one of Jean's teammates Warren Kenneth WorthingtonⅢ Angel fell in love with Jean and put the moves on her, after Warren (Angel Angle) know that her heart belongs to someone she gave up.Two years later, Jean graduated from Xavier's school then went into college, but she still miss the time of X-Men, So Jean back again soon. Jean and Scott eventually revealed each other's love affair and formally started dating.Consider the time is ripe, Professor Xavier relieved Jean's telepathy imprisonment. Later, Professor Xavier noticed that alien race Z'Nox was conspiring to invade Earth. For this reason, he faked the illusion of his own death and secretly prepared for the invasion. He only disclosed the plan to Jean and demanded She kept the secret. When Z'Nox eventually arrived on Earth, Jean and Professor Xavier disintegrated their offensive.