Material: Shiny Spandex(wet look spandex/ shiny metallic)
Air Permeability: Good
Elasticity: Good
Gender: Women
Components: Catsuit; Belt
Characters: Jean Grey-Summers, White Phoenix of the Crown, Redd Dayspring, "Red", "Jeannie", Ms. Psyche, Marvel Le Fey, Phoenix, Dark Phoenix, marvel girl, Marvel Comics Superheroine
Custom Option If You Need: Hands Detachable, Feet Detachable, Crotch Zipper for Male, Crotch Zipper for Female
Looking for Sexy Halloween Costumes For Women, this Jean Grey cosplay costume cat suit is ready for you, the classic red Phoenix inspired by the movie x-men, the fabric of this bodysuit is wet look spandex, mixed with red and gold color, the traditional Tall collar looks very fashion, the long gold sash is detachable, and also the stockings and the gloves can also be detachable if you need, if you have no idea of how to choose the size you can tell us your measurements we will choose the size for you, custom-made size also available, we need height, bust ( with bra), waist and hips size, more Halloween party ideas please get in touch with us.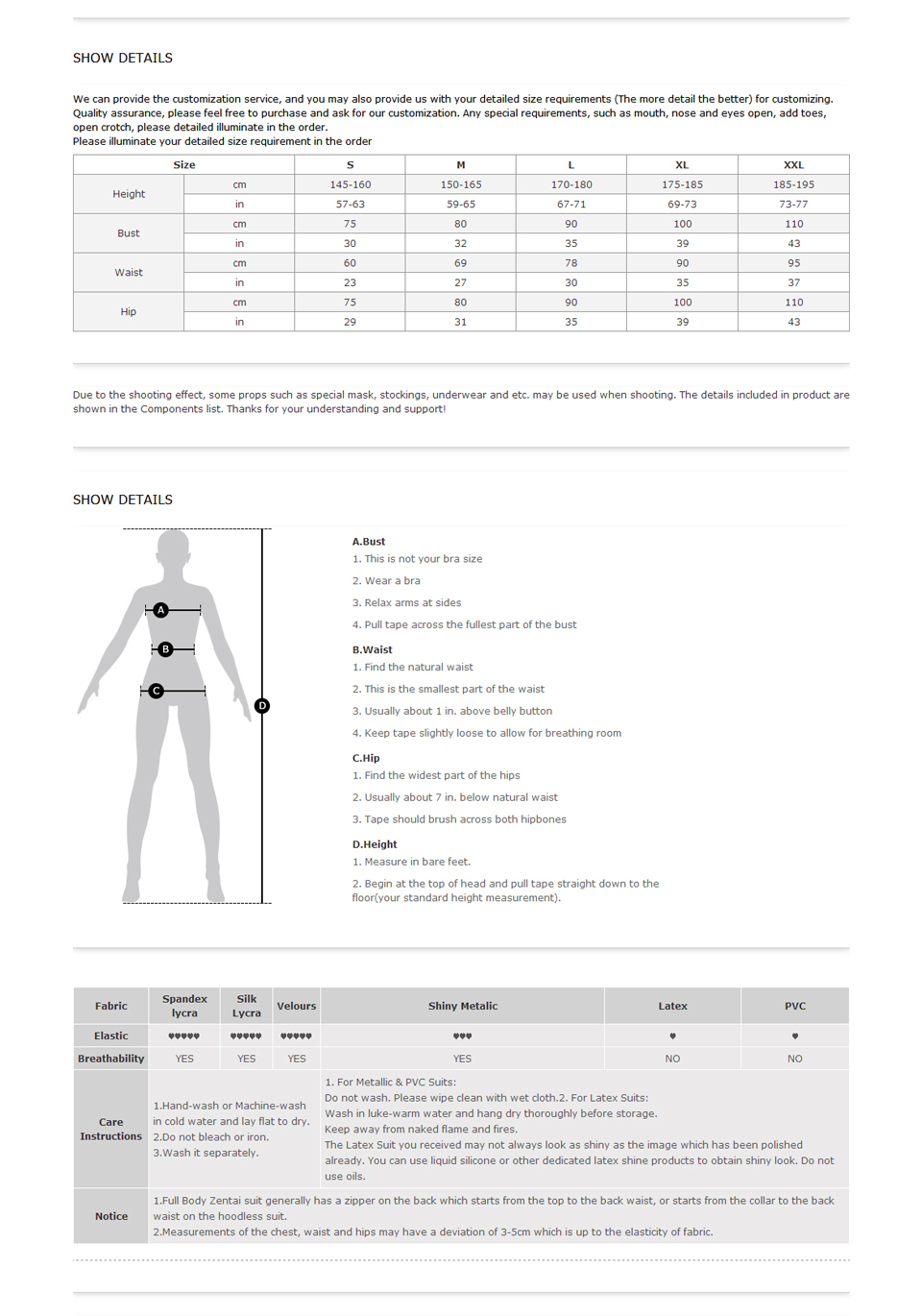 Jean Grey was born in New York, United States, an ordinary middle class family, her father
John Gray is a professor of history at New York's Bard College. At the age of ten, her psychic abilities were stimulated then she fell into a coma as she witnessed the death of her good friend Annie Richardson in a car accident. In order to restore his daughter's intelligence, Jean's father asked his friend Charles Xavier X of Bard College for help. In order to cure Jean Grey, Xavier temporarily closed her telepathy, leaving only telepathy for her.
Xavier began to guide the young Jean Grey to control his own soul, and soon he found that Jean has unlimited potential, she is a Omega-level Mutant, Jean met another young mutant Scott Summers in her dream - and a few months later he became one of a students of professor Xavier - what they did not know was that, Since then, their fate has been closely intertwined. At the age of 16, Jean set up the first X-Men with four young students of Professor Xavier and used the Marvel Girl as their code name. Under the guidance of Professor Xavier, the young X-Men defeated the the evil mutant Magneto time and time again.