Material: Lycra Spandex
Air Permeability: Very good
Elasticity: Very good
Gender: Women
Components: Catsuit, Belt
Characters: Katherine Anne Pryde/Kitty Pryde, Sprite, Lockheed, X-Men, Mutant, Superwoman, Supergirl, Marvel Comics Superheroine
Custom Option If You Need: Hands Detachable, Feet Detachable, Crotch Zipper for Male, Crotch Zipper for Female
This Halloween Costumes For Women made of spandex, soft and comfortable, main color is blue and yellow, for most of the cat suit cosplay costume the zipper is in the back, but this suit the zipper is in front, if you zip up the suit it is high-collar style. The picture without the lower part of the body, the feet part to the middle of the calf the color is yellow, because this body suit is one piece, so the gloves and the stockings are undetachable, if you want it to be detachable you can choose our options. The red belt is detachable. Custom requirements are available if you need, you can contact us via email.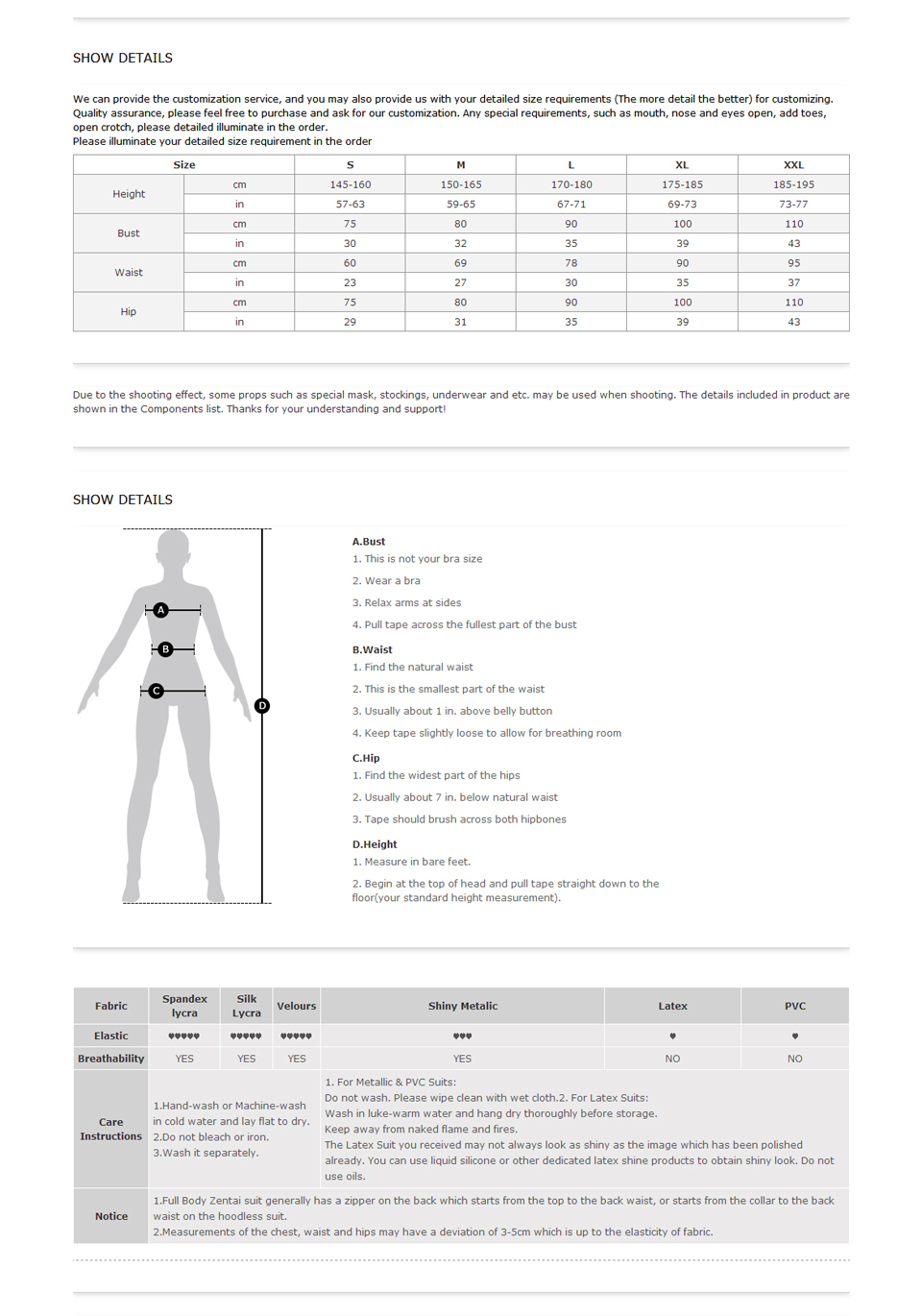 Kitty Pryde began to have the headache at the age of 13, in fact, her variant ability began to appear. Professor X and the White Queen (Emma Grace Frost) of the Hellfire Club have come to her home, want to recruit her for their own reasons. Kitty was scared by Emma Frost and she felt like that the White Queen seeing her like " delicious things ". But she get on will with Professor X and there men those who escorted him to there, and so she and Storm (Ororo Munroe) soon became good friends. Once, Storm (Ororo Munroe) told Kitty the fact that she was a Mutant and things about the X-Men, which makes the child had great interest in entering Xavier institute of higher learning.