Material: Lycra Spandex, Shiny Spandex(wet look spandex/ shiny metallic)
Air Permeability: very good
Elasticity: very good
Gender: Women, Men, Kid
Components: Catsuit, scarf
Characters: Captain Marvel, Carol Danvers, Ms.Marvel, Binary, Warbird, Mar-Vell, Monica Rambeau, Genis-Vell, Phyla-Vell , Marvel Comics Superhero Superheroine
Custom Option If You Need: Hands Detachable, Feet Detachable, Crotch Zipper for Male, Crotch Zipper for Female
It's free to customize your order according to your measurements and please kindly inform us in advance before placing an urgent order.
Shop Sexy Halloween Costumes For Women online, the main material of this Carol Danvers cosplay costume is lycra spandex, and the v shape part fabric is shinny spandex, zipper is in front of this sexy catsuit, the red belt and the start decoration are detachable, and the other part of this sexy women cat suit is one-piece, if you do not like the one-piece style you can choose our options, we can produce the gloves and the red socks separate from the cat suit, the red boots are not included, but we will produce a pair of red socks so all the things in the picture will include so please do not worry. The red wedge boots with the buttons we can also customize for you, the price is about 80$, and the processing time of the real boots is about 10-15 days, that is a week longer than this Ms.Marvel catsuit, more Easy Halloween Costumes, plus size or for kids, please feel free to contact us, we will reply you within 24 hours.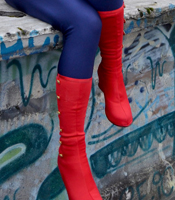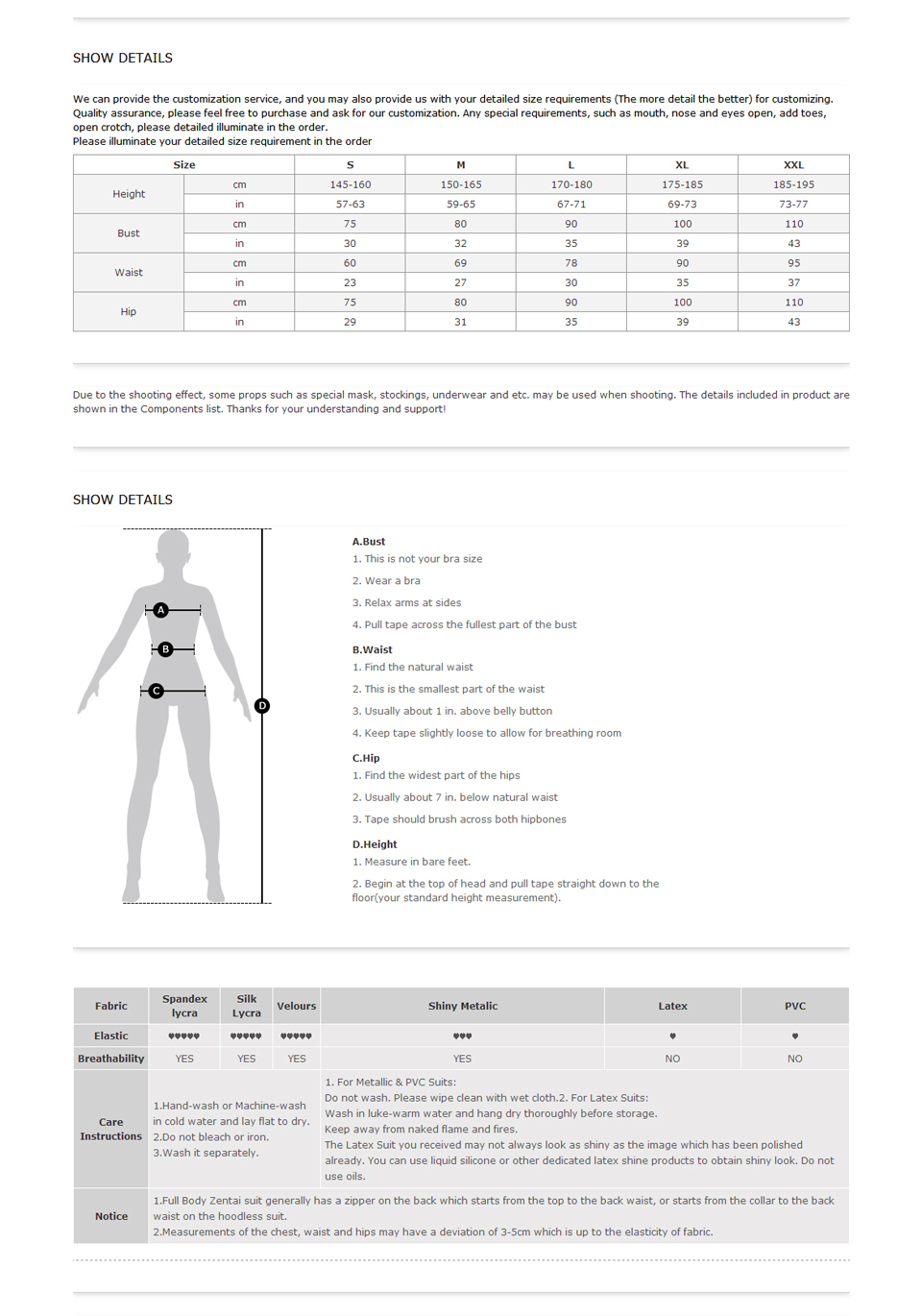 As in the " The Avengers Vol. 3," she can withstand 92 tons of pressure or blow when she gained enough energy, according to Hank Pym (former Ant-Man, current Yellowjacket)'s conclusion, it is far to reach her limit. Ms.Marvel was not sure whether she could absorb magical energy, but when she helped Doctor Strange ( Stephen Strange ) defeat the <secret threat: Willian Traveler> She does absorb magical energy. In the " The Avengers Vol.3", the X-Men's beast, Hank McCoy ( Henry Philip McCoy ), proved that Ms. Marvel would lose her cosmic-level energy soon based on biological tests and theories. However, in the 17th and 18th editions of the New Avengers, Ms.Marvel still possesses the tremendous energy like when she as Binary, but the ability to maintain those energy at a high level has been weakened somehow.