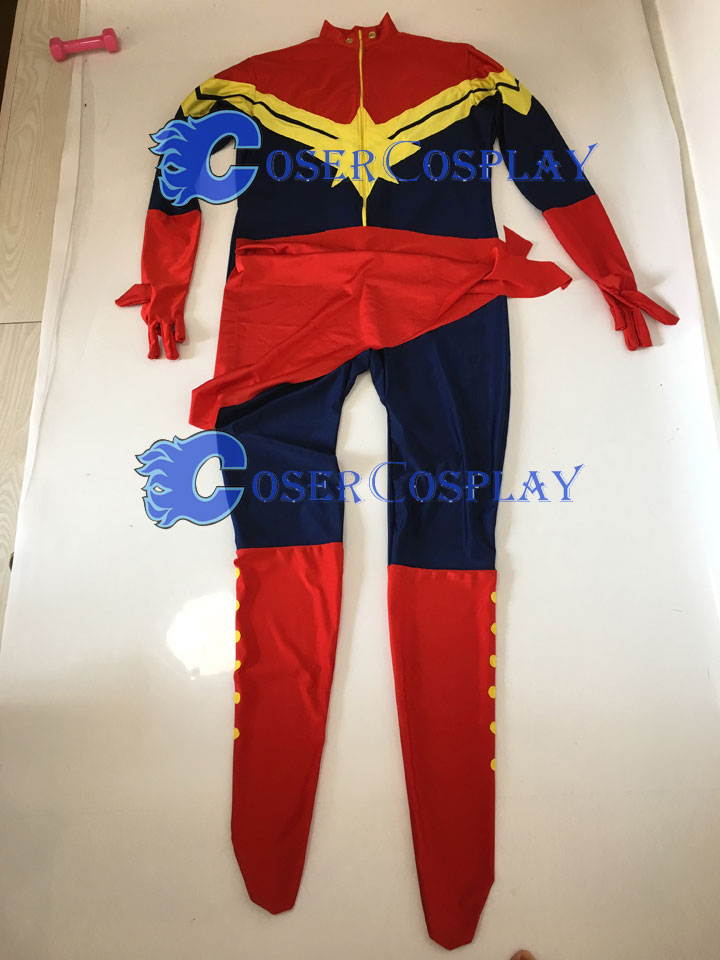 Material: Lycra Spandex
Air Permeability: very good
Elasticity: very good
Gender: Women, Men, Kid
Components: Catsuit, scarf
Characters: Captain Marvel, Carol Danvers, Ms.Marvel, Binary, Warbird, Mar-Vell, Monica Rambeau, Genis-Vell, Phyla-Vell , Marvel Comics Superhero Superheroine
Custom Option If You Need: Hands Detachable, Feet Detachable, Crotch Zipper for Male, Crotch Zipper for Female
Captain Marvel cosplay costume for Halloween, made of very soft kind of material lycra spandex, the main color is deep blue, red and yellow, the zipper is in front of this men catsuit, from the neck to the belly button, the red scarf is detachable, and the whole Ms.Marvel cosplay costume is one-piece, the gloves and the socks can also separate if you need. We took the photos of this Sexy Halloween Costumes For men, if you want to buy this Mar-Vell cat suit as your Kids Halloween Costume, then you can give us your child's measurements, we need height, bust, waist and hips measurements. If you need urgent order please contact us before you place the order, we need to confirm if we have enough time to produce this movie costume. Other customize requirements please feel free to contact us, we will reply you as soon as possible.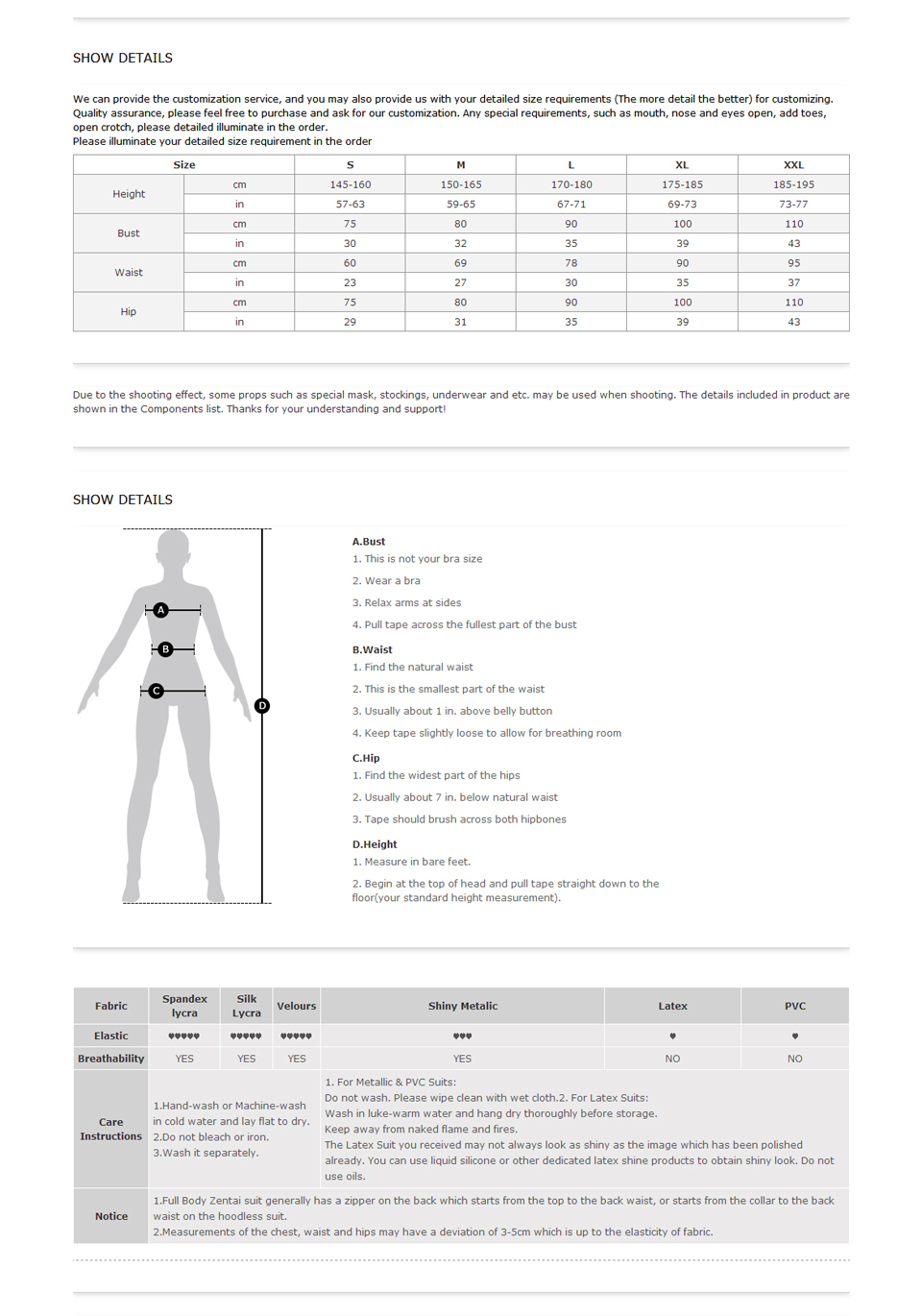 In the late 1970s, Carol Danvers was modeled as an independent feminist hero. For some time after that story, despite the fact that the tragedy in her personal story has complicated her life, the author still associates her with The Avengers and the X-Men. Over the years, she has also used the names of Binary and Warbird.
Captain Marvel possesses many kinds of super powers, including the extraordinary power and endurance to pain, formidable physical injury resistance, flight ability and predictability. As Binary, she can control every aspect of the electromagnetic spectrum and gravitational field energy in the universe level, with greater strength to fly at super-light speed. After she was connected to a white hole that could extract her energy, she lost most of the cosmic energy, but she could still maintain her resistance to injury, and the ability to fly, and the potential to control energy, and her ability that surpass the ordinary people.