Material: Shiny Spandex (wet look spandex/ shiny metallic)
Air Permeability: good
Elasticity: good
Gender: Women, kid, unisex
Components: Catsuit, gloves, stockings, blue accessories
Characters: Invisible Woman, Invisible Girl, Susan Storm Richards, Fantastic Four, Malice, Baroness von Doom, Captain Universe, Marvel Comics Superheroine
Custom Option If You Need: Crotch Zipper for Male, Crotch Zipper for Female
Color: Blue, White
Looking for Sexy Halloween Costumes For Women, our Invisible Woman cosplay costume is ready for you, made of wet look spandex, if you do not like this material we can also use lycra spandex to product this sexy catsuit for you. There is a big number 4 on the chest, and the belly part also uncovered, this wet look cat suit satisfied all the demands for the sexy Halloween Costumes, you may ask what this cosplay costume of Susan Storm include, all you see in the picture will include, like the stockings and the gloves, there is a zipper at the back of this catsuit, from top down to the middle of the back. The main color is blue and white, we can also change the white color to silver if you like silver more. Customized is our special service, most of the time we do not charge for that, usually the processing time is about a week, but in October because of the Halloween the processing time will be a little bit longer than usual. Any questions please feel free to contact us.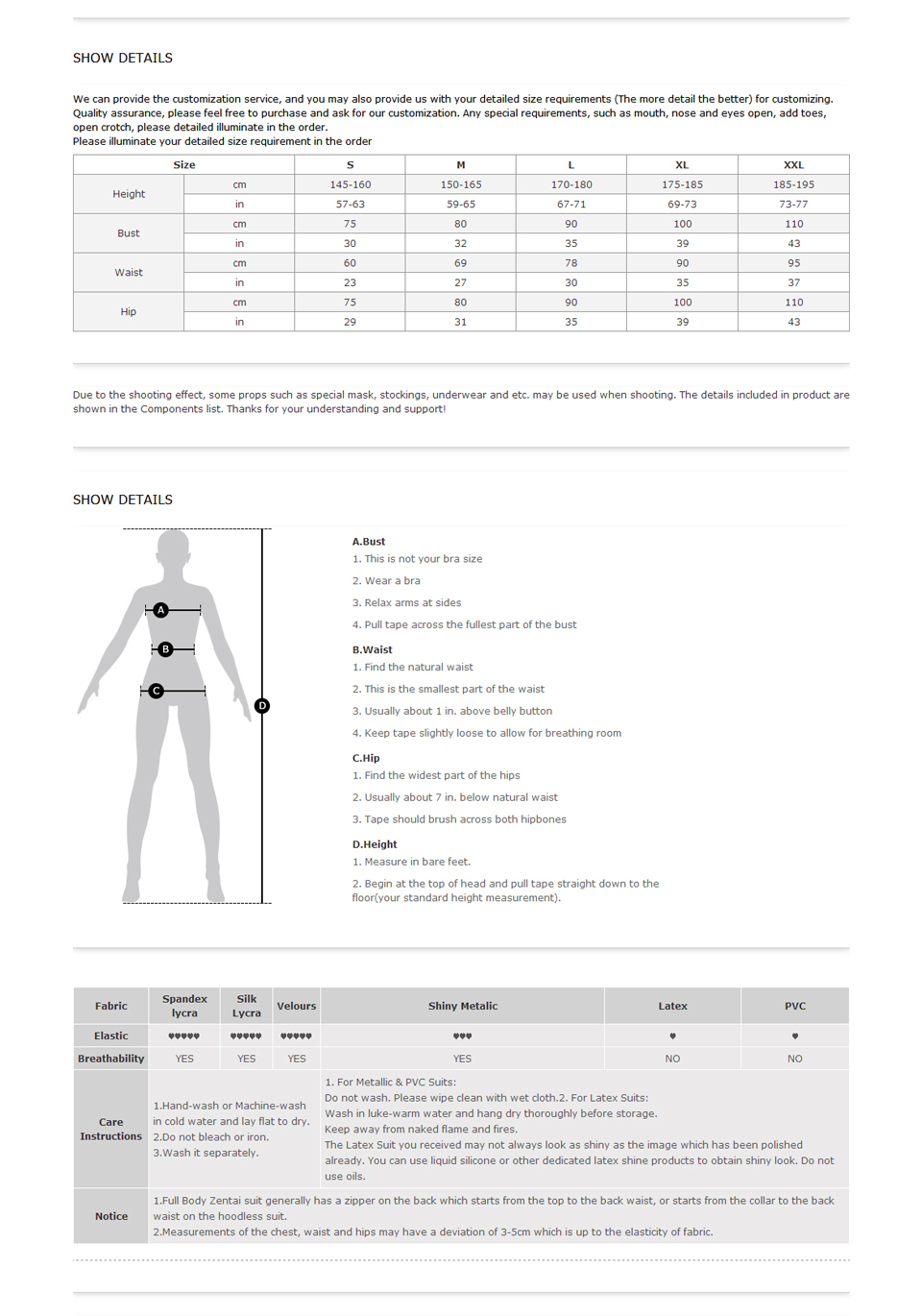 They are still suffering from the shock, then they decided to make good use of their abilities. The Fantastic Four was born, they are Mister Fantastic, Invisible Woman, Human Torch, and The Thing. they are not only a team, but also a unique and intimate family. Dr. Reed Richards is a typical scientist, filled with formulas in his mind, he is always calm and honest, but and is more stubborn than anyone else on scientific issues. At any rate he will fulfill his dress of scientific research; Susan Storm Richards is a blond woman with hot body and a smart brain. She is not just has the ability of Invisible, but she also can create a protective cover to protect the people, and also can send out a shock wave with destruction.