Material: Lycra Spandex, Shiny Spandex(wet look spandex/ shiny metallic)
Air Permeability: very good
Elasticity: very good
Gender: Women, Men, Kid
Components: Catsuit
Characters: Mister Fantastic, Reed Richards, Universal Builder, Stretch, Big Brain, Reed Benjamin, The Man in the Mystery Mask, The Invincible Man, Doctor Doom, Dr. Reed Richards, The Explore, Invisible Woman, Invisible Girl, Susan Storm Richards, Fantastic Four, , Marvel Comics Superhero
Custom Option If You Need: Hands Detachable, Feet Detachable, Crotch Zipper for Male, Crotch Zipper for Female
Mister Fantastic cosplay costume made of soft material lycra spandex, the main color is blue and black, the material of the blue part is lycra spandex, and the black part is wed look fabric, the zipper from the neck to the bottom of the chest. This sexy Halloween costume for men is inspired by the comic Fantastic Four, not exactly as the original one in the comic, but the big number 4 which on the left chest will tell you that this is Mister Fantastic Reed Richards, plus size also available, any questions please feel free to contact us.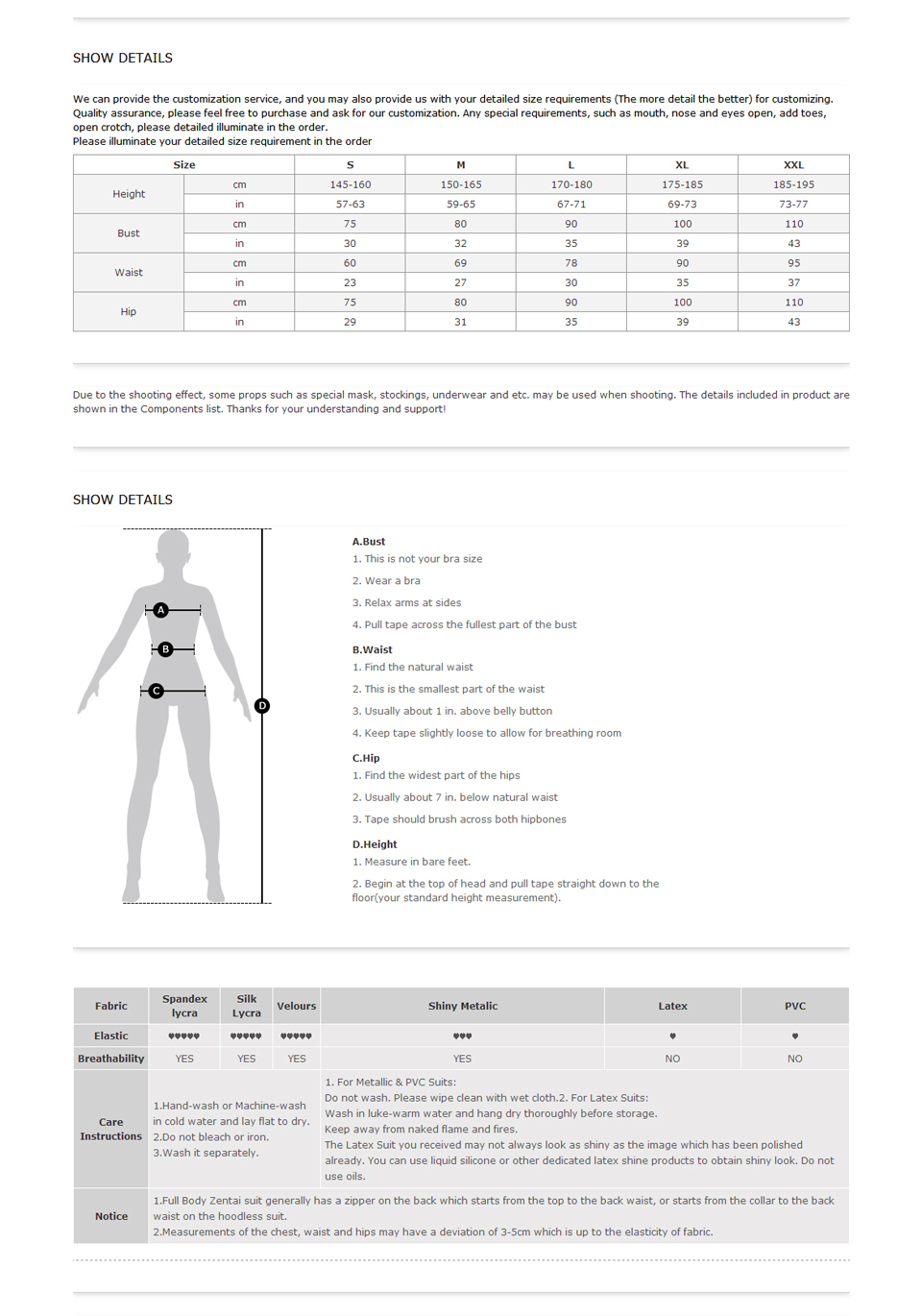 Mister Fantastic is a fictional superhero appearing in American comic books published by Marvel Comics. Debuted in the first phase of the "Fantastic Four" (November 1961). He was created by Stan Lee and Jack Kobe. His real name is Reed Richards who was known as a child prodigy. He graduated from world-class universities such as California Institute of Technology, Harvard University, Columbia University, and Imperial State University. He also studied engineering, mathematics, and physics. He got the doctor's degree in various fields. Because all of the inventions he made are very powerful, and some can even contend with the gods, so he was considered as the smartest person on the earth. After being irradiated by cosmic rays in a space mission, the structure of his body has changed, and got the ability to change his body into any shape, then he became the superhero Mister Fantastic and he is also the leader of the Fantastic Four. His wife is the famous Invisible Woman, who can hide, fly, and launch energy shock waves to create energy shields. The other two members, one of them is his good friend called Thing, who is hard and powerful. He is also the mascot of the Fantastic Four. The other one is invisible woman's younger brother Human Torch Jonathan Storm, he can produce flames and flying. His body temperature can reach the supernova.