Material: Lycra Spandex, Shiny Spandex(wet look spandex/ shiny metallic)
Air Permeability: Very good
Elasticity: Very good
Gender: Women
Components: Catsuit
Characters: Invisible Woman, Invisible Girl, Susan Storm Richards, Fantastic Four, Malice, Baroness von Doom, Captain Universe, Marvel Comics Superheroine
Custom Option If You Need: Hands Detachable, Feet Detachable, Crotch Zipper for Male, Crotch Zipper for Female
This cat suit made of lycra spandex and wet look shiny metallic material, it with very good elasticity and breathability, inspired by the characters Invisible Woman of movie Fantastic Four, this Sexy Halloween Costumes For Women with high collar, zipper from the neck to above the belly, the front and the back of this catsuit both with a deep v shaped black strap. Usually we produce this Leotard bodysuit as one-piece, but we can also make the changes on this Invisible Woman cosplay costume, like add the zipper, detachable gloves and stocks. The color is deep blue and black same as Jessica Alba wears in the movie, any custom-made requirements are acceptable, get more Halloween party ideas, the processing time is about 7 working days, and the shipping time is about 3-7 working days, we ship all over the world and to most of the countries, any questions please feel free to contact us.
This is the real sample of this Susan Storm cosplay costume, the light is too dim so the color may looks more darker than the real .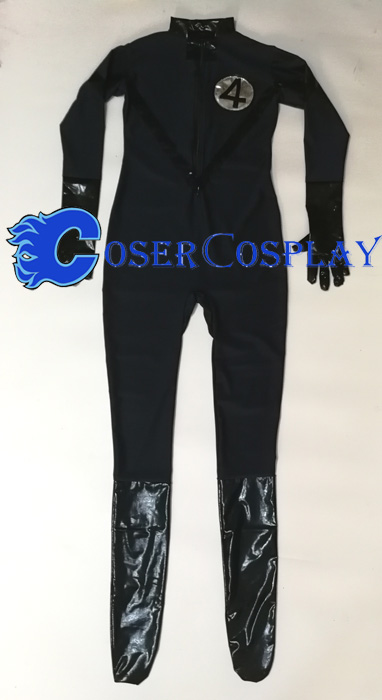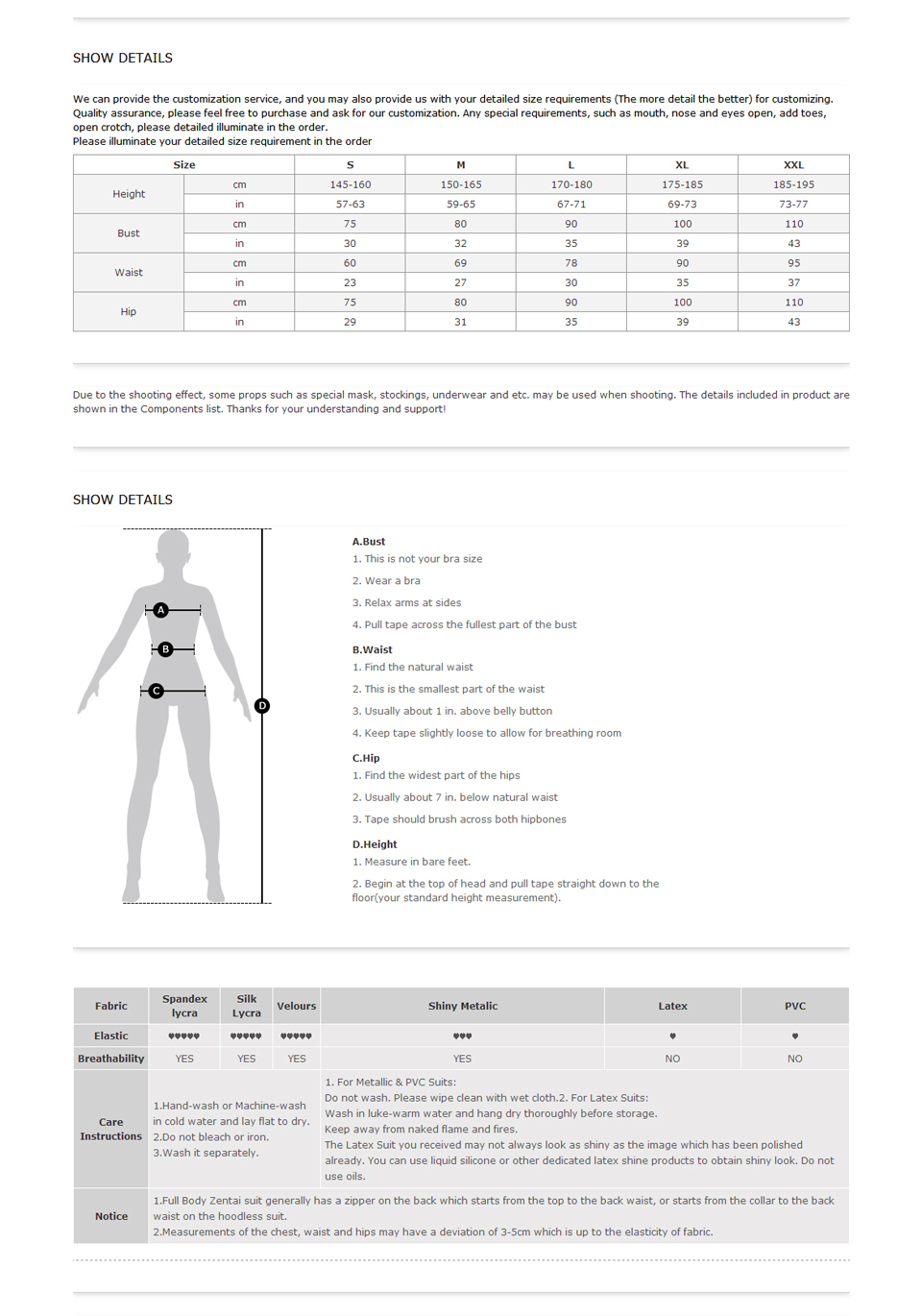 The Invisible Woman (Susan "Sue" Storm-Richards), first known as the Invisible Girl, is a fictional superheroine appearing Marvel Comics which is one of the American comic books. Susan Storm Richards is a founding member of the Fantastic Four and was the first female superhero created by Marvel. We first know her in the film Fantastic Four, she was portrayed by Rebecca Staab in the 1994, Jessica Alba and Kate Mara in the film fantastic Four. She is the sister of the Human Torch ( Jonathan Lowell Spencer Storm / Jonathan Storm ). She first got her powers after being exposed to a cosmic storm, her body structure has been changed after been radiated, gaining the ability to hide. At first she could only control the light waves, making herself and other people invisible. But then she could manipulate the stealth field she had created, fly at high speed, control the movement of objects and launch powerful energy shields and weapons.